Report says Android will drop SMS integration in future Hangouts update
According to a report, Google employees are currently testing a build of Hangouts that will strip SMS integration. Away goes any hope for Hangouts to become something like iMessage for Android users.
SMS integration became standard in 2013 with the launch of the Nexus 5, it came by default and confused and irritated many users. One year later, the Nexus 6 came with Google's own Messenger app for SMS, totally separate from Hangouts. Enthusiasts were confused as to why Google decided to make its own SMS app.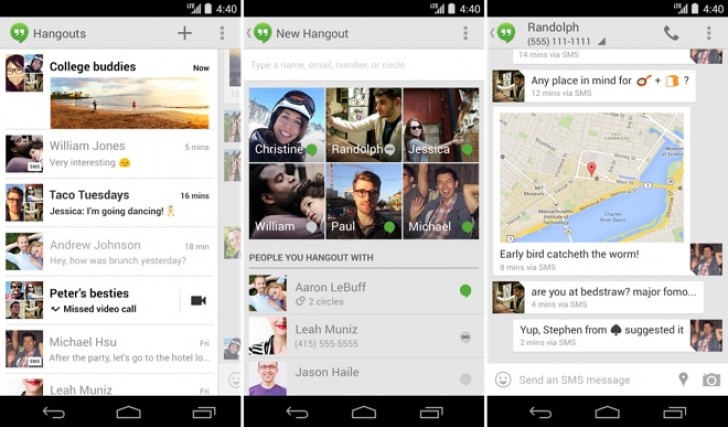 Perhaps with Google Voice now baked into Hangouts, Google thought it'd be too confusing to have two SMS accounts on top of Hangouts messages all in the same app.
This isn't all bad news though, it could mean Google intends to make a better experience overall with some new features like quick reply, or conversation shortcuts to most frequently contacted people.
D
Lol you're putting words in my mouth, I was speaking from an average consumer's point of view when it comes to features and reread my past comments if you want I addressed most of the things you mentioned. I'm not hunt just frustrated that Google has...
D
Well you mentioned that other text messaging apps are not better, Hangouts has everything a text messaging app needs, but you failed to mentioned that it is YOUR findings only. You don't need more features doesn't mean that others won't need it eithe...
D
I know that which is why I find it incredibly stupid that some people like the nerdy dude I was arguing with were cheering about getting LESS features in return, like the removal of SMS in Hangouts, which works just like the way it should and does in...