Report says iPhone 8 will come in three sizes, all with glass backs
Now that the iPhone 7 and 7 Plus are out, expect to see more and more rumors, leaks, and speculation regarding next year's iPhone 8. Maybe even more so than usual, given that 2017 will be the tenth anniversary for Apple's mobile devices. As such, many fans are hoping the company is planning something special for the occasion. One thing that's pretty much clear is that the current phone design, which debuted in the iPhone 6 a couple of years ago, will be history. Next year we expect a full redesign of Apple's phones.
Today a new report comes to back that claim up again. According to an unnamed "industry source", the iPhone 8 will have a glass back, giving up on the aluminum rear. The backs will apparently be supplied by China's Biel Crystal Manufactory and Lens Technology. Holding together the glass back and front will be a metal frame, though the exact material used for this hasn't been revealed. We assume it's going to be either aluminum or stainless steel.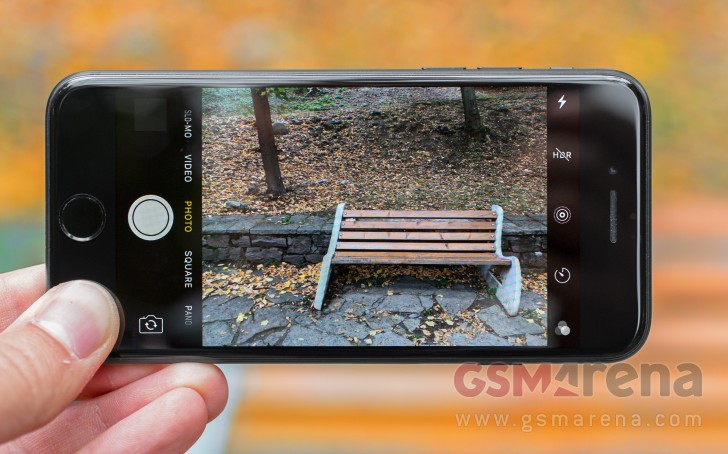 iPhone 7
The big news, however, is that next year we might see not two, but three iPhone 8 sizes. Complementing the now-classic 4.7" and 5.5" versions will be a 5-inch iPhone 8, the report goes on to claim. Most innards are expected to be shared between the trio, as is usual with new iPhones.
However, the 5.5-inch iPhone 8 Plus will allegedly sport a dual-curved Super AMOLED touchscreen made by Samsung, while the other two variants will go with LTPS LCD panels just like the iPhone 7 duo. The iPhone 8 will also come with wireless charging support, the addition of which will be made easier by going with the glass back.
D
My Xperia Z3 Compact has a glass back, it's good once it gets dirty as it becomes quite grippy but when new it just makes the phone slide off any table that isn't 100% flat lol.
C
What? I mean, i hate apple, but what? Samdung is copying this Company since the very first icrapp. But wait, WHAT? It hurts man? Really, does it hurt? I mean, their are fans, and fanboys, but you my friend, are the worse case scenario. I still rememb...
D
I had Lumia 920 and it was one best built phone you will ever find. Now, I have vibe X3 which also has a poly-carbonate back and I like it more than glass. I had Gionee S5.5 with glass back. I had Meizu MX5 with all metal body which was also slippery...