Report: T-Mobile Sprint merger could be approved as soon as Wednesday or Thursday
Two independent reports cite "people familiar with the matter" regarding the possibility of a T-Mobile/Sprint decision announcement. Both FoxBusiness and CNBC report about the possibility of an announcement of the merger as soon as Wednesday.
As both carriers are in the final stages of approval with regulators, Dish Network has become involved in the merger. As part of the merger deal, the Department of Justice compromised with Dish Network to purchase assets and spectrum from T-Mobile to create a new and competitive number 4 carrier. The regulators' concern is that rates would rise when the number of major wireless carriers drops from four to three.
Deustche Telekom (parent company of T-Mobile) has expressed concern for its deal with Dish Network, according to CNBC. Since Dish is expected to buy assets from T-Mobile, it doesn't rule out the possibility of Dish making a strategic sale of spectrum to another giant like Google or Amazon several years down the line. Deutsche Telekom would rather allow the deal with Dish than have no deal at all.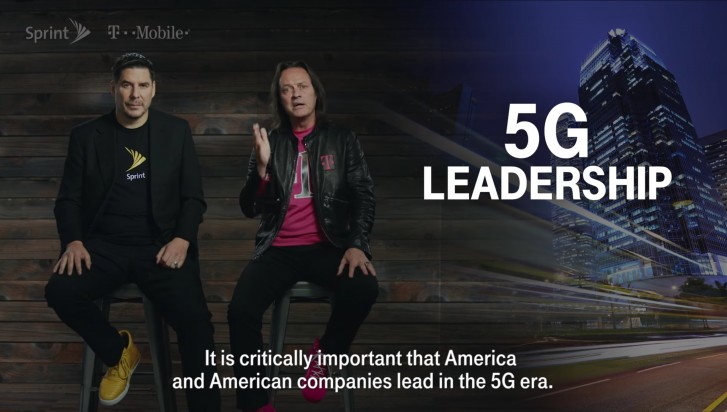 Despite the compromise, 13 State Attorney Generals have been in vocal opposition of the merger, suing to block the deal from taking place. This is a major roadblock for T-Mobile and Sprint as negotiations with regulators reach the final stages.
The possibility of the merger going through is still not a sure thing. Recent reports suggest that the DOJ could sue to block the merger if this agreement with Dish isn't complete.
Dish Network has an interesting situation on its hands. T-Mobile had to reach out to it to offer to sell spectrum and assets that it could use to build a future mobile carrier as part of its deal with Sprint and regulators. It's also suggested that Dish would resell T-Mobile service to a new customer base and T-Mobile would receive half of the revenue, as part of the deal.
Dish Network is a satellite TV company that lost share to steadily growing cable companies over the last several years. It would have the potential to offer wireless service and even 5G residential service to compete with cable companies. Dish Network has been in the TV business for years, and a good combination of customer service, at home 5G internet, and bundled TV could be exactly what the United States needs to disrupt the greedy cable companies.
On the other hand, Dish Network could also disrupt wireless companies just as T-Mobile did back when Legere first began leading T-Mobile when first launching the whole Uncarrier movement. It even has the opportunity to start building a network that is purely 5G. 3G and 4G customers could theoretically fall back on T-Mobile's network so it would not need to arrange infrastructure to support them, but that's just speculation.
The FCC has officially expressed approval for the merger, but that's not all it takes. We are very excited to see how this week plays out for both Sprint and T-Mobile, who have been in talks of merging for several years now.
D
If Dish acquires assets from T-Mobile, what would that mean in terms of coverage? Like, would they use let's say 4 of the 6 bands that currently use? I always thought Google should have purchased Sprint considering they have the money to deal with th...
J
I don't understand why T-Mobile is so desperate to acquire Sprint. That haven't made money in a long time and their network is incompatible garbage. The 5G spectrum they want can be bought in open auction far cheaper and without the legacy cost of ...