Apple is looking into creating iPhones with bigger screens, specifically 4.7 and 5.7-inch models, as early as next year according to a report from Reuters. There are also rumors that cheaper iPhone models will be offered in a range of colors.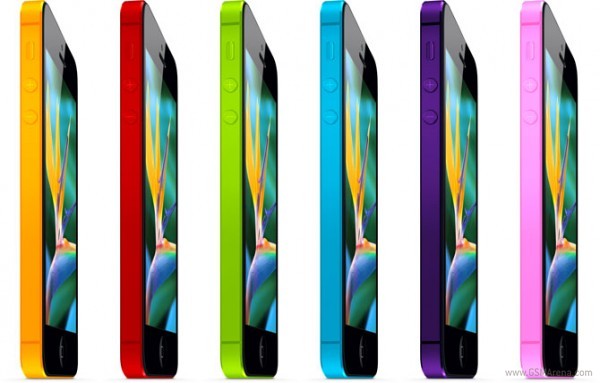 While Apple has not yet commented on the speculation of larger-screened models, it's not inconceivable to believe that such a device will come out eventually. The Cupertino company is currently facing a pretty had battle against a host of 4.7" to 5" high-end droids, which are eating into the iPhone's market share. And last years' iPhone 5 chose that the company is willing to leave the 3.5-inch comfort zone it has been inhabiting since the its first smartphone debuted in 2007.
Apart from the anticipated iPhone 5S, Apple is also expected to launch a cheaper plastic model with 5-6 different color options, to differentiate it from the mainstream iPhone, which traditionally only comes in black or white. Pricing of the cheaper iPhones could be as low as $99, although any expected release date could be pushed back to 2014.
Other Reuters' sources indicate that test production of both the iPhone 5S and plastic multicolor models will be beginning next month, with production being ramped up in August for an anticipated September launch date. Some 20 million plastic iPhones are expected to ship in Q4 of this year, according to a source in Asia.
R
Actually it was Motorola who first invented a touchscreen phone. The others like Htc and Samsung came next, followed by Apple.
m
Its a good idea, iphone will be affordable to the mojority and iphone market share will dramatically jump forwad.
A
They did change the game - about 5 years ago. Haven't done a lot since then.
ADVERTISEMENTS