The twilight of the microUSB may be upon us, but it still has a few years before it's properly phased out. While the USB Type-C allows reversible plugs, it's yet to become the most popular, let alone the only standard.
Many new smartphones, among other gadgets, available today on the market still prefer the microUSB plugs either to maintain backwards compatibility or simply because it's a smaller plug. Just look at the Galaxy S7 series.
And we all know the inconvenience of trying to plug a microUSB cable the wrong way. Best case scenario - it's annoying. Worst case - you can irreversibly damage the port.
MicFlip has a solution for this problem - a reversible microUSB cable.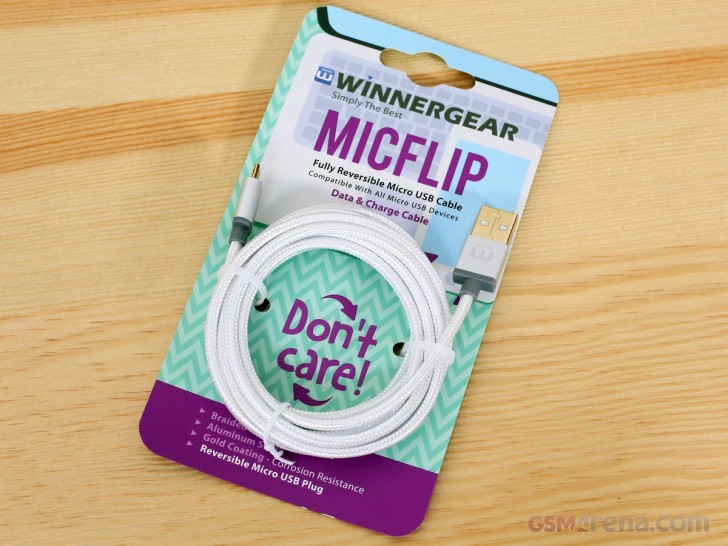 It does exactly what the name suggests - the 2m cable has a regular USB 2.0 plug on one of its sides to plug into computers or charger plugs. And the other side ends with a specially designed symmetric microUSB plug that goes in either way.
First, and most important, it works. You can plug the cable into most of the microUSB ports on various mobile devices hassle-free, and you donít need to watch if the correct side is up. Inside the small microUSB head, the pins are placed on both side of a small board while the exterior shell has its four corners sliced to fit in any microUSB port.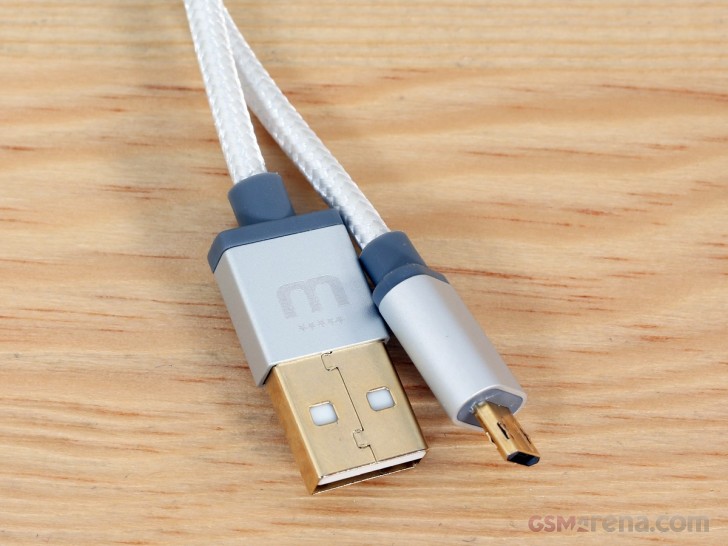 Second, it's as easy and convenient as it looks like. The cable is made of high-quality materials, and it can work with virtually any charger plug, including fast/rapid chargers, and any Mac, PC, TV, and console.
There is a catch, though. We had issues with quite a few Samsung and HTC smartphones in our office - the cable just didn't want to go in.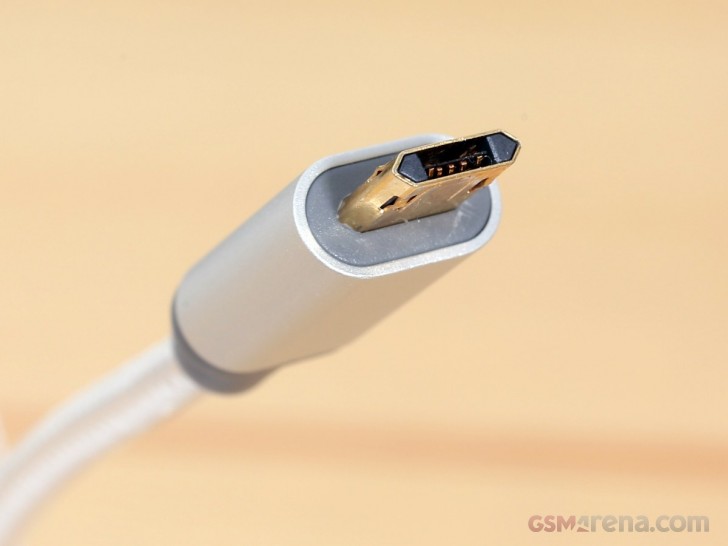 Itís because of the pins, which are placed on both sides and makes it really hard to insert the cable in particular devices. The solution turned out to be quite simple - just push it hard into any device that seems not to be taking it. It will eventually go in, and the pins will retract a bit.
After the first tough insertion we had no problem putting the MicFlip into any device.
MicFlip is for those who are tired of always being careful with their cables. Especially if you have broken a port already. Some may consider the MicFlip cable to be solving a non-existing problem while others will find it a blessing. You can find more about MicFlip right here.
D
Wow! GSMArena's Reply!! :D
D
Dear GSMarena, You messed up the first line. It should be, "Doom of the microUSB". Your one means the complete opposite.
D
You should study little bit about mobile device operating system and you will know that icables and lightning port are nothing but a camouflage