Alcatel One Touch Idol 2, Mini 2, Mini 2 S, PopFit Comments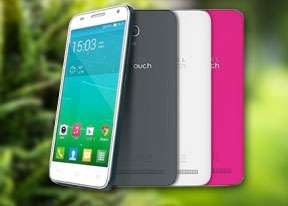 C
Alactel has come a far way and i personal believe they are heading in the right direction with these new smartphones. Thank you alcatel manufacturers, am very pleased with the products. Am currently using the Alcatel OneTouch Idol 2 and I'm sincerely happy with it thus far...

a
idol mini 2 S is a bit expensive but it does not have video call...sucks man!
d
Hi there what about Idol mini 2 , is it a good phone , if any of you know about sound quality , camera quality , and performance ... Plz tell.. Cause I planning to buy a new phone ..

?
Alcatel is very good according to the multipleb options and affordable price.
U14028
That sure is a pretty big ass name..!
'Alcatel One Touch Idol 2 Mini S'...