Asus ZenWatch and MeMO Pad 7 hands-on Comments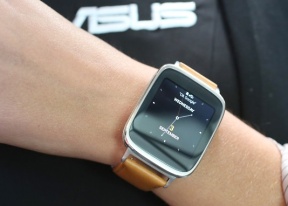 Z
I swear I won't buy anything from Asus due to bad experience with Padfone 2. Asus is totally irresponsible company.
Q
zz, 03 Sep 2014what is up with these bezels? is this 2010 or something?Bezels are there so you can hold it with one hand without touching the screen.Slim bezels on the tablet are just marketing trick, without practical value.
G
Looks a lot like the apple watch
Sorry - apple watch looks a lot like this
;)
G
Nice but as long as it doesn't have the same standby time as the weloop tommy it's no good!
A
well done Asus this is a good looking smartwatch, but then so is Samsung Gear S. mmm decisions decisions.