Samsung Galaxy Note 4 and Note Edge hands-on Comments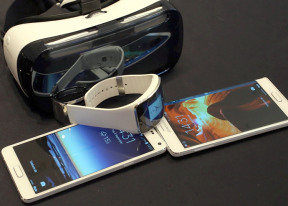 M
The edge looks very nice elegant, finally a new form factor. If priced reasonably i would get one. The metal frame around it is very beautiful.
D
I want the Galaxy note Edge. Going to sell my 930 for it because of no new flagship from Nokia since 2013....

Any idea how much Galaxy Noe Edge might priced?