RIM reported its Q3 earnings yesterday and, dare we say, things are looking far from great for the Canadian giant.
The maker of everything BlackBerry reported a net income of $265 million - a hefty 71% drop from the $911 million it made for the same period last year. The unsatisfactory numbers are mostly due to the $485 million pre-tax provision which the company recorded because of its massive inventory of PlayBook tablets. Another $54 million hit occurred because of the massive service disruption which took place during the past quarter.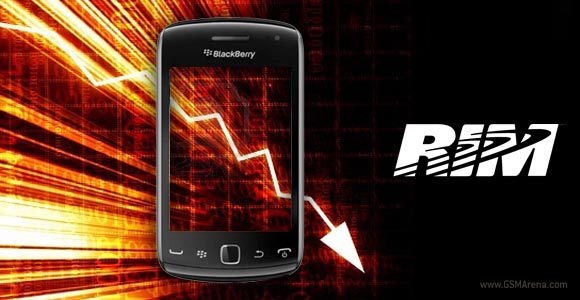 RIM has shipped 14.1 million BlackBerry smartphones and 150,000 PlayBook tablets (Ouch!) during the quarter. The company expects to sell somewhere around 11-12 million handsets in Q4. No projection has been given for the PlayBook though.
With BlackBerry 10 OS due well into the second half of next year, it is not too difficult to guess that seriously tough times are looming ahead for RIM. The investors have already taken this fact into consideration - the company's stock has dropped approximately 11% since the Q3 report. It has fallen 77% for the past year.
M
I had Iphone, Android phones, and Nokia phones and anyone has a good battery if you used IM, RS, Web, Email at the same time battery is in 4 hours not such bb I always return to Blackberry cause has the better battery performance to me
r
...nokia's battery life is better than bb and better than almost all androids, and with belle is perfect combination, don't take me wrong, i have an android pro samsung phone and I buy very soon my nokia back!
?
I have Wifi at home and also at work. With Symbian/Android I can pay US$ 0 to carrier because i already have wifi. If I need to go out and use internet, i can use daily internet plan. And I don't mind my email 2 minute or 5 minute or 10 minute...
ADVERTISEMENTS