To quote Ecclesiastes 3:1–8
"There is a time for everything, and a season for every activity under the heavens:

a time to be born and a time to die…"
This popular passage refers to the balanced, cyclical nature of life, helping to justify that there is a right time for everything.
But was this the right time for the demise of the iPhone SE?
When Apple announced the iPhone XS, iPhone XS Max and iPhone XR (don't get me started on those names) in the background it quietly retired the venerable iPhone SE.
When it all began: 6 years ago, back in 2012, Apple released the iPhone 5 which moved away from the glass backs of its predecessor embracing a new aluminum design with chamfered edges.

More importantly, it also introduced a taller 4" display to the iPhone for the first time.
That design and size struck a chord with many, and in its final iteration, the iPhone SE packing iPhone 6s internals was both Apple's smallest and most cost-effective iPhone. iOS 12 only improved things further with its push on performance.
As a result - it was adored by many, including many of us. Our comments section is a testimony to the fact that it struck the right balance between size, cost and performance.
So it came as a surprise when Apple quietly removed it from its 2018 lineup, especially given the groundswell of rumors about a successor.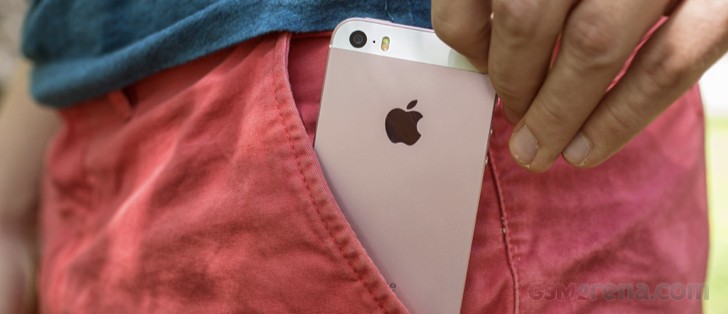 The Apple iPhone SE, while lacking the glamour of its successors helped Apple sell more phones than predicted in the summer of 2016, helping it beat analysts expectations and was strategic for Apple in price-sensitive markets such as India and China were Apple struggles to match its success from Western markets.
Now the most affordable and smallest iPhone Apple sells is the 4.7" iPhone 7 costing 100 bucks more at $499 -I think this is an excellent phone at a great price but...
It would be even easier to take a more cynical view stating this is good for Apple as it both increases the average iPhone price, while at the same time, the supply chain and manufacturing processes that were once dedicated to the iPhone SE can be adjusted further reducing costs.
Apple Q3 2018 financial results showed that it sold 41.3 million phones in the quarter, but only Apple knows how many of those were iPhone SE's. Low volumes would have made the production of the iPhone SE financially unviable and putting nostalgia to one side; Apple would have had no choice but to stem the bleed. Monies that can be further reinvested in its billions of dollars spent on its R&D efforts.
RIP iPhone SE
If Apple were to replace the iPhone SE, we doubt that it would have retired the current iPhone SE until its replacement was ready to be announced.
Never say never, but it looks like the days of the iPhone SE are over.
Pure nostalgia, most certainly, but many of us will miss the iPhone SE in a way that we never did when any of the previous iPhone designs were retired as it evolved.
What do you think? Will the iPhone SE be missed or was the time right for it to be retired?
As stated earlier, the iPhone SE is currently available in certain markets for the foreseeable future, and many retailers still have stock - so get one while you can.
O
I strongly prefer the sharp edges since it give a better grip and can stand steady (better then round edges) when I take photos/time laps. I also think the size is great, the only wish I have is that I could have a solid color on the backside. Glass,...
m
The beat iPhone ! We Need an update ! I hate big screens
A
Same with me. I have SE and iPad 2017. Both are freaking fast.