Neelie Kroes, the European Commissioner for Digital Agenda, is lobbying the European Parliament for an end to roaming charges within the European Union.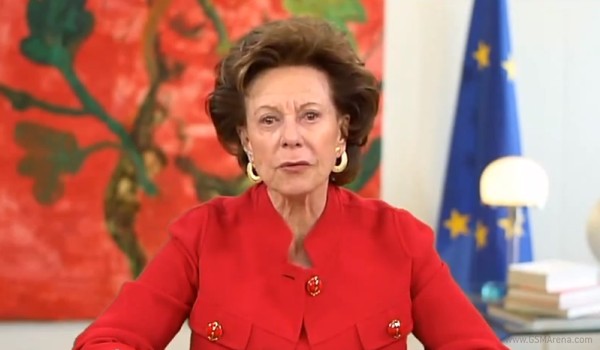 In a speech today in front of parliament, Kroes demanded support for moving through legislation a complete telecoms package for all of Europe by Easter of 2014.
"I want us to show citizens that the EU is relevant to their lives. That we made the digital rules catch up with their legitimate expectations. I want you to be able to go back to your constituents and say that you were able to end mobile roaming costs."
The EU parliament has already taken a few steps to reduce roaming costs in the union, with the most recent coming in effect in July 2012. Currently the roaming charges to end-users must not exceed €0.29 for out-going calls and €0.08 for incoming calls.
Those will be further reduced to €0.24 and €0.07, respectively, in July this year. Data transfer caps in roaming will also be reduced from the current €0.70 to €0.45 for megabyte (all prices are without VAT). While a great deal cheaper than that all was a few years back, that's still significantly more expensive than Europeans pay within their home markets.
Waiving the roaming fees altogether would certainly be great news for European Union citizens, which will no longer be worried about inflated cellphone bills when traveling abroad.
Other aspects which the potential legislation aims take action on is net neutrality and cybercrime, which generally vary largely among EU member states.
Source
D
The point is; there is no technological or economical/industrial rationale to have higher price in roaming abroad than the one paid domestically. Although, for the case of EU it is really a question: what is 'domestic' and what is 'abroad' since it i...
?
I'm sure the bill will contain some other nasty stuff.
D
vOv I was basing it more on my personal experience than real stats. Also, if they left the EU this would prob generate more tourism for the rest of Europe, taking away from the UK, since people wouldn't have to pay roaming charges elsewhere. Als...
ADVERTISEMENTS