Robert Downey Jr. will be the star of the OnePlus 7 Pro's promo campaign
The OnePlus 7 Pro will be promoted by one of the hottest movie stars in the world right now, Robert Downey Jr. As Avengers: Endgame is still on top of the box office (for the third week straight) and threatens to dethrone Avatar as the highest grossing movie ever, Mr. Iron Man himself is collaborating with OnePlus to launch a promo campaign.
The campaign will launch across China and India soon in various formats. Here's what RDJ had to say about it:
It's cool to see a young brand disrupting the tech landscape. I was challenged to help them create an authentic campaign based on the tenets of quality and craftsmanship, and it's already proving to be a great fit creatively. In checking out the upcoming 'OnePlus 7 Pro' the attention to detail coupled with innovative design was truly impressive.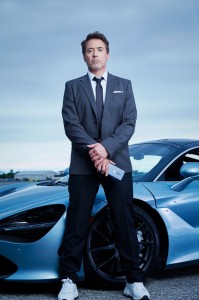 A teaser image from the upcoming OnePlus 7 Pro campaign starring Robert Downey Jr.
Of course, this isn't the first time he has promoted a smartphone – remember the HTC One (M9) campaign? That was right around the time of Avengers: Age of Ultron. Needless to say, it didn't work out for HTC, but OnePlus has a lot of hype surrounding it right now, so the outcome will likely be positive this time around.
?
Wow.. selling his soul to the de.. for money
ADVERTISEMENT