Daydream is Google's VR offering and it was announced alongside Google's newest Pixel devices. The Daydream platform is Google's own and the first devices that are compatible are the Google Pixels, and more recently the Moto Z and Z Force on Verizon which have already been updated to Android Nougat.
With the openness of Android and the vast community of Android fans and developers, software can be manipulated to trick it into doing things it's not programmed to do from the factory. Any smartphone running Android Nougat should be able to support Daydream in theory, this isn't the actual case.
A user over at Reddit was able to successfully manipulate some of the firmware on an LG Nexus 5X so its software would be compatible with the Daydream VR. Reddit user u/CharaNalaar was able to do this by editing a permissions file in the root of a Nexus 5X.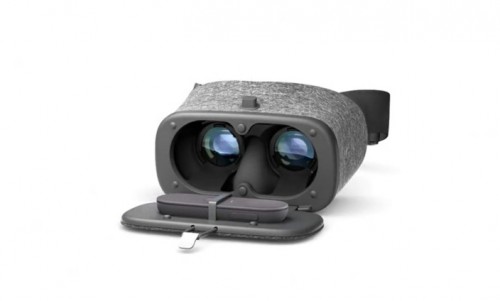 What you'll need to do is install Google's VR Services, change some values on a file (which needs root to be able to do this), and then you can pop your device into the Daydream viewer and you'll be all set.
The method theoretically works with any device running on Android Nougat 7.0 or above. An LG V20 was also reportedly working just as well without any issues. Likewise, there may have been a Nexus 5 working with Daydream.
If you're interested in getting the Daydream headset to work with your smartphone and you're rooted, check out the source link for the full instructions.
?
But why though? The screen is too low res/quality for VR. Why bother with this mod of your phone is hardware limited anyway...