Samsung unveiled a Red Gold edition of its flagship phablet, the Galaxy Note 3 a while ago and it went on sale in China and Korea recently. The new hue also made it to the US as a Verizon exclusive and now, the latest option can be picked up from the carrier's website.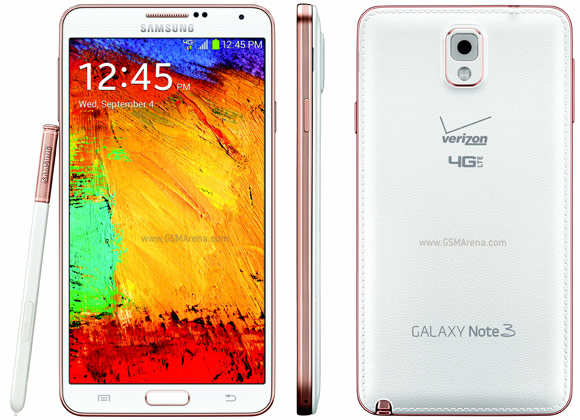 However, for now you only have the option to pre-order the new version before Verizon starts shipping it in next two days. The new Rose Gold Note 3 is based on the original white model but with with Rose Gold highlights on the sides and on the front of the device.
The Rose Gold edition is priced at $249.99 with a new two-year contract, while you can also grab the SIM-free version if you wish to shell out $649.99. You can check out the source link below to know more about the terms and conditions of the deal.
D
may I know ehrer can I get the rose gold samsung note3??
A
Apple is just a copycater now. Samsung is the real deal
J
Actually Samsung released a white phone with a gold trim before Apple. Samsung Galaxy Fame. It would probably be classed as a champagne gold. Still its gold none the less and was released well before the iPhone 5s.