Rumor: Galaxy S8 said to drop hardware keys in favor of soft keys with 3D-touch-like functionality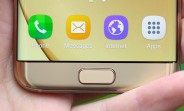 A new rumor has come from David Ruddock on Twitter. Given that the author is not citing a confident source of the alleged facts, we'll take them lightly. Although it doesn't confirm or deny anything, we can still speculate on the rumors that are coming through the mill.
The first rumor is regarding the hardware keys. This is not the first time we hear about the Galaxy S8's possible removal of the capacitive navigation keys (with a physical home button), in favor of software keys. The new rumor reiterates the previous one, but offers more insight into the mechanics of the navigation keys.
Source: Galaxy S8 will completely ditch hardware navigation keys, Samsung is switching to all soft keys with 3D touch-like functionality.

— David Ruddock (@RDR0b11) December 28, 2016
The navigation keys would be on-screen, but would also feature pressure-sensitive capabilities for extended navigation or gesture control. Ruddock also reports of possibly customizable navigation keys, much like LG has been doing in its UI for several iterations now.
And yes, it looks like the fingerprint scanner is being removed from the front. Will go on the back probably, exact placement not clear.

— David Ruddock (@RDR0b11) December 28, 2016
As for the fingerprint scanner, such a sensor embedded into the display has been previously rumored, but was not mentioned by Ruddock's source. So either Samsung has figured out the in-display fingerprint authentication, or the Galaxy S8 might sport a scanner on the back of the phone, assuming the hardware keys are officially out the window.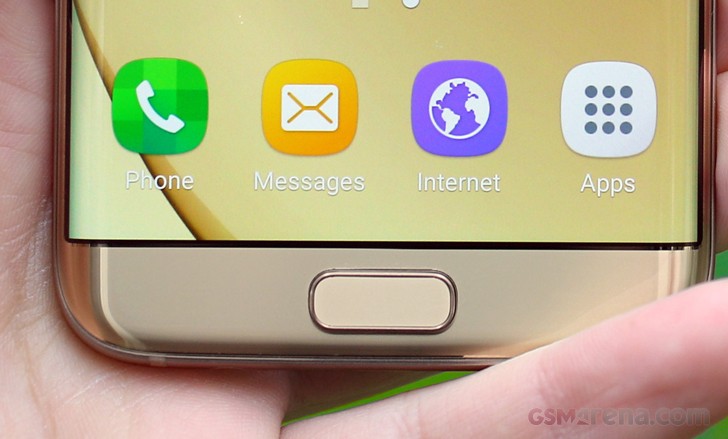 The Samsung Galaxy S8 is currently slated for an April announcement and commercial release shortly thereafter. This is Samsung's first major release since the Galaxy Note7 debacle that sparked no shortage of controversy when it was recalled two times, until the company ultimately discontinued one of the best smartphones to come out of 2016.
Where do you think Samsung will place the fingerprint scanner after all? Should we expect something new from Samsung?
?
On screen buttons smh hate these thing and this the reason why didn't buy any phone with on screen buttons looks stupid and ugly plus on screen buttons eats around 25-30% of screen realstate. Thanks Samsung I will shift to iPhone or I'll buy S7 edge ...
S
What about the people that love taking selfies or use video calling/Skyping? I fall in the latter part as I Skype my parents a lot as I live a few hundred miles away & my fiancee is about to have our first baby so it has its uses.
?
Hope no this worst thing Samsung can do with there flagship.
ADVERTISEMENTS