The rumor mill is abuzz with Galaxy S6 and Galaxy S Edge tips and leaks. Reportedly the Galaxy S6 and S Edge bodies will be uniformly colored, with the same texture on the front. Apparently even the camera module will get a paint job, it's normally black regardless of the phone's color.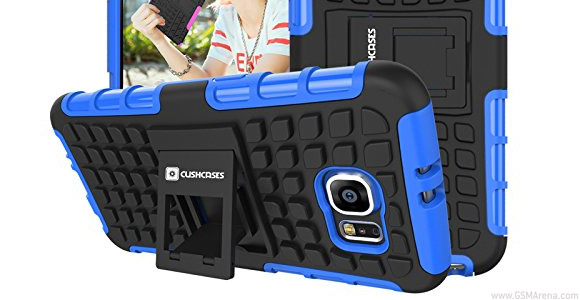 Both new Galaxy S flagships will reportedly have metal unibodies and schematics show the Galaxy S6 will be pretty thin, 6.9mm. The camera will protrude though.
As for the Galaxy S Edge, it will have Edge display on both sides. They will be 30% to 50% less curved than on the Galaxy Note, because it's a smaller handset and it has to accommodate Power and Volume buttons on the sides.
?
Edge screen almost unusable if encasing the phone with cases
S
Sammy is out of innovation, they should produce one phone with extra ordinary features and powerful screen with powerful battery life. This will bring Sammy to the top again.