LG promised a dual-core smartphone with Tegra 2 - and a new leak shows that such a phone is closer to completion than you might have thought. It runs Android, records 1080p video with an 8MP camera and it looks like the smartphone of our dreams.
It's just at the rumor stage right now, so these dreams might not come true. Anyway, this new LG, which goes by the codename of Star for now, packs impressive computing power - a dual-core Cortex A9 CPU of yet unknown frequency (but A9 maxes out at 1GHz) and NVIDIA Tegra 2, which encodes and decodes Full HD videos for breakfast. As an interesting side note, the LG Optimus Pad tablet is also said to be powered by the Tegra 2 platform.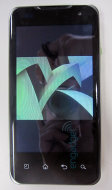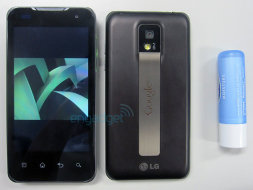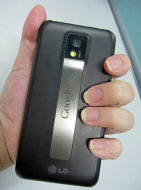 Rumor has it, LG Star is a dual-core droid with Full HD video recording
The LG Star has an 8MP camera that will be able to record video in Full HD resolution. The other thing on the phone's back, the Google logo, is a joy for Android fans. Reportedly, the OS will have minimal customizations so the software upgrade path seems clear.
The LG Star (a codename that will change by launch time) also features a video call camera, microSD card slot, microUSB port and a 1500mAh battery.
The Tegra 2 GPU offers double the performance of the 1st generation but is marketed as Ultra-low power. How it and a dual-core CPU will affect the battery, we'll have to wait to find out.
Early next year is the reported timeframe for the LG Star launch. Next year, we're expecting mobile CPU speeds to reach 1.2GHz and now dual-core processors too - we can't wait.
Note that an earlier leak of the same phone had a slightly different looking hardware (supposedly an earlier beta) and was branded by Verizon. This one comes without a brand, so we it's possible we'll see both a CDMA and a GSM version.
q
what abt samsung galaxy s II they are the first who have launched dual core phone
?
Dual cores offer the possibility of improved battery life. If you had a less powerful chip for the second core, it could run most underlying tasks and then 'wake up' the more powerful processor when necessary. Right now everything that a phone does r...
ADVERTISEMENTS