The Lumia line had low-enders and flagships with nothing in between for the longest time. At IFA this year Microsoft corrected that with the introduction of the Lumia 73x and Lumia 830, there was also a new addition to the entry-level with the Lumia 535 (the first phone to officially be branded "Microsoft Lumia").
Now we're waiting for a flagship, but worrying info is appearing that we might have to wait almost a year. A few days ago we heard that Microsoft won't put out a new flagship until September next year and now the same rumor has cropped up from a different source.
According to the rumor, Microsoft will attend the MWC next year (in early March), but will only show off new entry-level devices. A new 6-series device to replace the large Lumia 625 (the 5" Lumia RM-1090 perhaps), probably the Lumia 435 too (RM-1069 by the looks of it) and may one more device (RM-1110).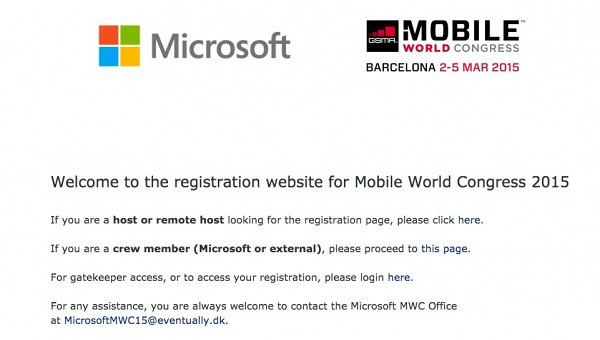 The high-flying Lumia 1020 successor, codenamed McLaren, has been canceled and apparently there will be nothing to take its place until September 2015 or thereabouts. This will leave the Lumia 930 (announced April 2014) and Lumia 1520 (announced November 2013) as the flagships for nearly two years. The 930 in particular took its sweet time launching in the first place.
Granted Windows Phone is completely dominated by its cheapest offerings – Lumia 520 mainly – but unless Microsoft gets more serious about a balanced lineup this will remain the case for years to come. It's hard to tell how this will impact the growth of the platform, but we can't imagine Microsoft wants to be in the little-to-no margin hardware business forever.
Of course, none of these rumors have been officially confirmed and there's a real possibility they are wrong. Unless Microsoft has seen the tens of millions of flagships other companies sell and though "We don't want that."
D
And thay won't people to change to Windows OS. Well that's the wrong way about it . People will get fed up waiting . Flagship phones set the benchmark for the company . And Microsoft need all the help thay can get . So need need success for the 102...
D
be specific...well i have not even mentioned 1020 dont save some HiRes photos... only worth is manual possibilities and awesome audio...thats main reason why i got it...
S
It seems like the flagship models launched this year aren't selling well so Microsoft won't be launching any new flagship models under their brand until September till most of the stock of old flagships sells out.
ADVERTISEMENTS