Rumor: OnePlus 3 might get a hardware refresh soon, industry sources say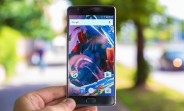 There were a few reports floating around about OnePlus, saying that there was a new possible model to be called the OnePlus 3 Plus. This new device was said to be a larger phablet with a 6 inch screen and Snapdragon 821 CPU.
A new report from Gizmo China states that according to "supply chain sources" OnePlus is currently going through an AMOLED panel shortage for OnePlus 3 units. In fact, the Graphite model is backordered 14 days in the US while the Soft Gold model ships immediately.
EDIT: according to one of our readers who called OnePlus customer service, the Soft Gold model is totally out of stock and the Graphite model is 3 weeks back-ordered.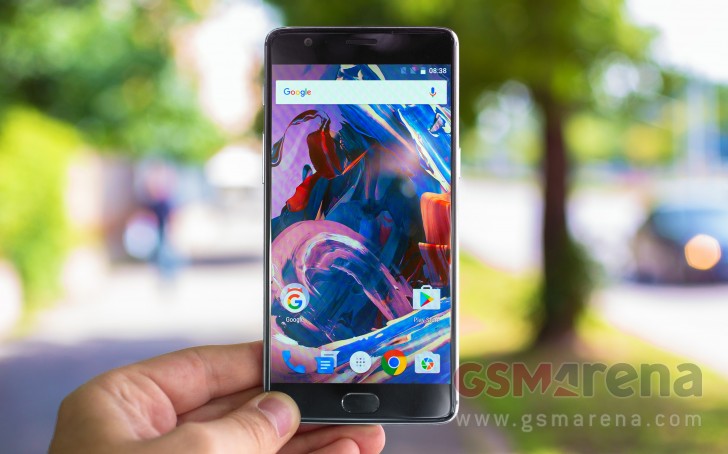 It is also said that because of this shortage. OnePlus will discontinue production of the OnePlus 3 for a short hiatus with intentions of releasing a OnePlus 3 with some hardware changes such as an LCD panel instead of the AMOLED screens, (though, it's not known if a new display would be QHD or FHD) as well as a refined Snapdragon 821 CPU where preliminary benchmarks show similar performance, but with improved battery life and thermo-efficiency.

Shipping time in US for Graphite OnePlus 3
This new refreshed OnePlus 3 could carry a new name, or perhaps a version number. A couple of purported names are: OnePlus 3S or OnePlus 3 Plus.
This rumor, like any other, should be taken lightly. But given the situation that OnePlus is in with the shortage of AMOLED panels, it may have no option than to switch the screen to LCD from AMOLED, and then throw in the Snapdragon 821 as an added bonus, so it is quite plausible.
D
what about a software refresh for the already existing oneplus 3?
?
Definetly OP3. Note5 is outdated compared to this, only if you need the S Pen you should buy Note5
?
No updates about this? I was considering OP3 but now after these rumors I have decided to wait. I'd definitely go for a better display and battery. But now I am also considering Note5. What would you recommend??