Rumor pegs the price of Nokia 9 PureView at just €600, Xperia 1's at €950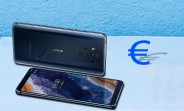 File this one under "maybe" - European prices for the new Nokia phones have leaked ahead of Sunday's announcement. And they start with a €600 price tag for the Nokia 9 PureView. Sure, it has Snapdragon 845 rather than the new 855, but it will be the first ever phone with five cameras on the back.
For comparison, the Nokia 8 Sirocco was €750 at launch and it didn't have the latest chipset either. So, we'll believe the €600 price when we hear it straight from Juho's mouth.
That said, the Xperia XZ3 (also S845-powered) dropped to €500 earlier today, a long way down from the launch price of €800 in October. Also, the Xiaomi Mi 9 will reportedly cost €470 in Europe and its camera is top notch (it currently tops DxO's charts for video recording).
For what it's worth, the same source claims that the Sony Xperia 1 will cost €950.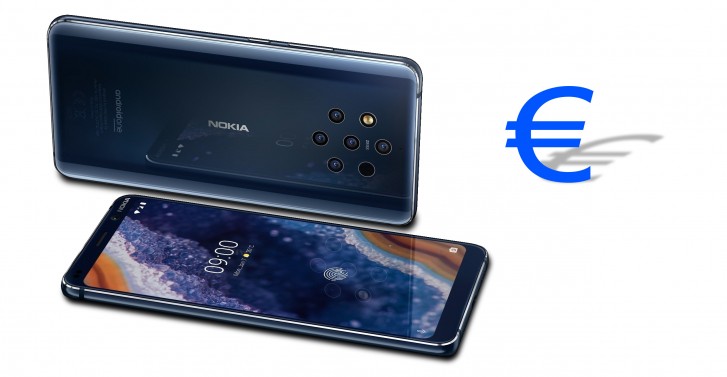 Anyway, HMD is set to unveil two affordable phones as well. The Nokia 4.2 will reportedly sell for €200 and the Nokia 1 Plus at just €100 (it is an Android One phone, after all).
The 1 Plus was recently spotted in the Play Store, so it and the Nokia 9 PureView are definitely taking the stage on Sunday (the PureView was featured in teaser images). The Nokia 4.2 has been much more elusive and it's not yet certain that it will appear.
Please do some R&D before comment. HMD Global Oy, branded as HMD, is a Finnish mobile phone company, made up of the mobile phone business that Nokia had sold to Microsoft in 2014, then bought back in 2016. HMD Oy (limited company) began m...
?
Man, I'm not a Nokia fan, I'm not even a Nokia user (I have a Nokia 1 as a backup but that's it). Nokia only makes phablets nowadays and I value my comfort too highly to use a phablet again. I'm currently using Sony, before that I had an LG, before t...
?
Unfortunately everything is bad nowadays. We just have to choose what sucks less.