Earlier in January, Reuters reported that Samsung Mobile division and Apple CEOs have agreed to conduct a meeting where they would attempt to reach an out-of-court agreement. One month later, reports are coming in that the JK Shin and Tim Cook have failed to come up with a scenario that pleases both sides.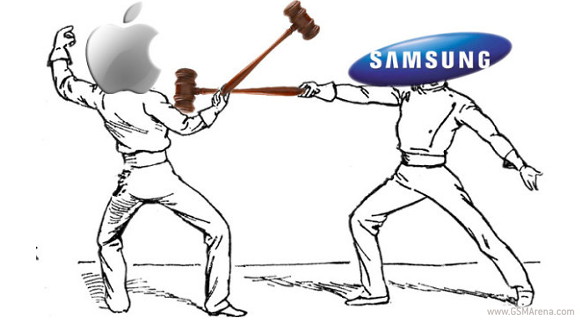 Both CEOs met last week in the US, but their talks didn't result in a settlement that would end the ongoing legal battle between the two smartphone giants.
A Samsung spokesperson commented on the situation saying: "we can't confirm whether the two CEOs met, or if they did, what the results were." The court in San Jose, California demanded both parties meet and reach an agreement by February 19, but since this didn't happen, the court will have to go ahead and announce its final verdict.
The initial court ruling states that Samsung has to pay $930 million in damages to Apple. We are going to keep an eye on what happens after February 19, but it sure doesn't look good for Samsung.
?
samsung is waste handset when compared to iphone and it even looks very very very waste i hate samsung yours johnnnnnnnnnnn
?
What a ridiculous load of crap. All phone systems have issues like crash, lag, freeze, glitches, and bugs. This is REALITY. There is no such thing as perfection no matter how hard apple and their fanboys would love to lie and make you or themselves b...
Z
Funny, didn't apple loose a case against Motorola a while back and said that they were not going to pay. But they sure are quick to want to get their money. They are all crooks. This is from an apple user since the age of the iPod.