Sources from the Apple supply chain are at it again. This time the rumors circulate around the end of May arrival of components, which would point to an arrival of the next iPhone in the the third quarter of this year.
According to said sources the next iPhone will allegedly be a marginal upgrade of the iPhone 5 (perhaps called the iPhone 5S). The next-gen iPhone should come with an improved processor, perhaps a higher-megapixel camera with new module or even a redesigned flash ("Smart Flash") with white and yellow LEDs in order to improve color reproduction.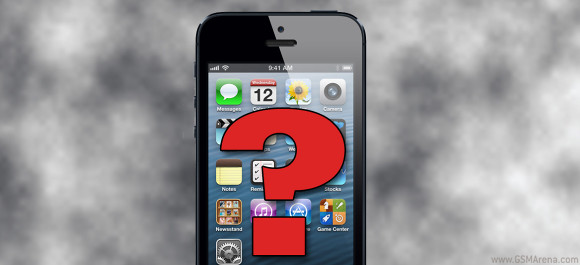 Foxconn Electronics chairman Terry Guo has noted that he expects company performance to start picking up after April or May, which could coincide with the beginning of the production of the latest iPhone.
According to the sources if the components supply goes smoothly the next-gen iDevice could be delivered to retail channels in 1 to 2 weeks time, which would mean a realistic Q3 launch (Apple needs to gather up stock as the production rate is far lower than initial demand).
Finally reports are mentioning a cheaper, plastic-made iPhone too, but as we are getting the "cheaper iPhone" each year we take those rumors with an extra pinch of salt. Besides, every time the new iPhone comes out last-year's model gets discounted, technically making it the "cheaper iPhone".
?
Why is Android OS so bad?? Why can't google do something to improve it?? Apple really needs some competition from Android.
D
"(perhaps called the iPhone 5S)" LOL WHAT?! SO SURPRISED!
d
for myself, i think 4 inch screen is enough.. if it's get's any bigger, I won't buy iphone anymore... it just doesn't feel right in my hands... if I need a bigger screen, I would bought a tablet istead of a phone... i can't imagine how ridicu...
ADVERTISEMENTS