Xiaomi Mi 12 said to have LPDDR5X RAM to go with its Snapdragon 898 chipset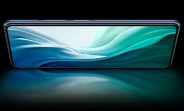 It was only yesterday that JEDEC unveiled LPDDR5X, a refinement of version 5 that pushes the maximum data rate from 6,400 Mbps to 8,533 Mbps – that's double what LPDDR4X can do.
And today come the first rumors that Xiaomi will be among the early adopters of the new tech with shiny new LPDDR5X RAM chips appearing alongside the Snapdragon 898 in the Xiaomi Mi 12.

The 898 should introduce support for the X version of RAM as older Qualcomm chipsets (the 888 and 865) only support the vanilla LPDDR5. The chipset will also be the first in the family to be based on the new ARMv9 architecture using the brand new Cortex-X2, A710 and A510 CPU cores.
The rumor mill has attached many more superlative features to the upcoming Mi 12 series – from 200 MP cameras to 200W charging (on the "Mi 12 Ultra", allegedly). How much of that proves to be true remains to be seen, we should find out in late December if Xiaomi keeps to the same launch schedule as with the Mi 11 series.
m
when will the snapdragon 898 chip release
ADVERTISEMENTS