There have been some murmurs that Samsung, in an effort to grab some of HTC's premium phone market share (and undoubtedly the upcoming iPhone 6's), release a high-end version of their Galaxy S5 phone, called the S5 Prime. The upgraded version of the Korean manufacturer's latest flagship is supposed to have an aluminum encasing, 2K screen, and 3GB RAM.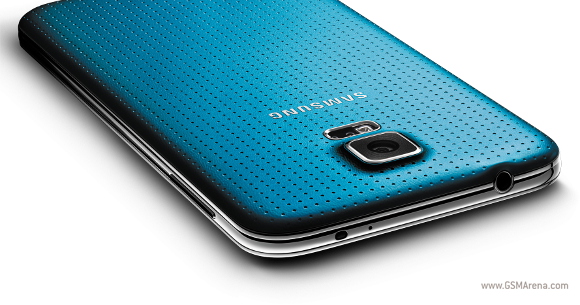 Now Samsung has been mum on their plans with the Samsung Galaxy S5 prime, and haven't even acknowledged that they're working on the device, but it seems to be a pretty poorly kept secret with a series of leaks hinting at the phone's development.
The latest development is an Indian shipping manifest that shows a device with a code number SM-G906S, which is supposed to be a regional version of the Galaxy S5 Prime.
The G906S has also shown up on GFXBench, with the following specs detailed:
•5.2-inch 2560×1440 display
•2.5GHz Qualcomm Snapdragon 805 quad-core processor •with Adreno 420 GPU
•3GB of RAM
•32GB of storage
•16 MP rear/ 2MP front-facing camera
•Android 4.4.2 KitKat
We have to yet to see if these rumors are going to turn out true, and in the meantime, we'll just be forced to play the waiting game. Let's say that these leaks are credible and Samsung is indeed planning on releasing a premium version of the S5, would you be willing to pay a premium price for a premium S5?
M
a price higher still? Crazy is that those who buy more expensive pump! Which is already very expensive.
D
do you really think some extra work is enough on a A9 chip to beat a A15 or 17 which produce 2 times more flops than OLD A9 and could be clocked at very high frequency
ADVERTISEMENTS