Rumor has it that Sonim has hit a high score with a new phone - the Sonim XP1300 Core tops the International Protection Rating with its IP68 certification. It can be submerged in deep water for a long time, survive 2 meter falls and it's completely dustproof.
Unlike IP67 certified phones, which can soak into a meter of water for up to 30 minutes, the IP68 certification practically makes the Sonim XP1300 Core a fish - it can go deeper and for longer periods of time too.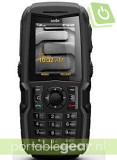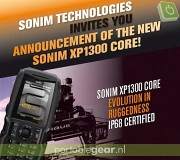 The Sonim XP1300 Core will be the toughest phone around
Like previous Sonim phones, the XP1300 Core can withstand drops from 2 meter heights and is completely impervious to dust. With such a tough exterior you can't expect fragile features on the inside.
So far, the rumored specs of the Sonim XP1300 Core include GSM/GPRS/EDGE connectivity, a web browser, a media player and Bluetooth connectivity. The official announcement in the Netherlands will reportedly be in early October. It will probably tell us more about the XP1300 Core price and availability.
Source (Site in Dutch)
?
how do you change spacing
M
Im a Nokia guy(at this time!he hee)but I really loved Sonim design and spect. remembering me the early nokia rugged phones(5140,5100 and 5210).My only wish is to let people at nokia to produce this kind of phone and not just for the megapixel rat rac...
ADVERTISEMENTS