Safari 10 in macOS Sierra has Adobe Flash disabled by default, runs on demand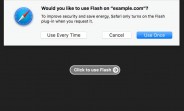 Apple is probably the biggest anti-Flash company in the world so its new move against the Flash-based content will be hardly surprising for anyone.
Last Monday Apple announced the new macOS Sierra and the first developer's preview is already available for testing. In addition to all the new features, Sierra comes with a new Safari 10 browser.
Some further digging into the web browser revealed Adobe Flash content is disabled by default in the new Safari app. Don't panic though, it's not that you can't run Flash, it's just that you'll need to manually enable it for each site.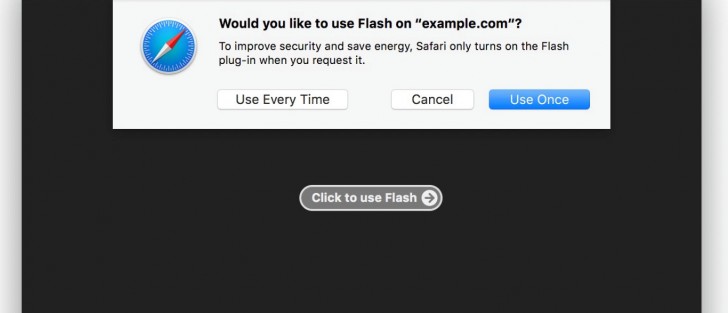 Where HTML5 content is unavailable and the website offers Flash-only, you'll get a Click to use Flash message. It will enable running the Flash content one time and that's it. You can manually enable it on the whole website if you like, though.
This even more strict measures against Flash are for optimization and security reasons, and should push even more developers to provide HTML5 alternatives of their Flash content.
The new macOS Sierra with the new Safari 10 browser comes this fall as a free upgrade, but we doubt Apple's new tight policy on Flash to change until then.
C
Fantastic! The faster flash disappears the better. It'd be fantastic if these big companies agreed and just blocked flash completely. Then those last holdouts would be forced to finally get with the times.
?
Reliability and smoothness? You mean all those iPhones bricked by Error 53 and hundreds of iPad Pro 9.7 bricked out of the box and by ios 9.3.2? And all those iPhone 6s suffering from lag and stutter after installing the latest iOS? Really relia...
D
Apple has been mocking Flash since 2005... Chrome didn't even exist then... And Flash content runs by default on Chrome... it doesn't ask you if you want to play it...