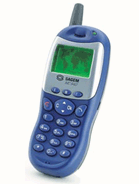 d
i have a good opinion about sagem because i have one
and i want if it is posbile to change the ring music. Can i change it? email me if it is posibile:please
C
This is very good phone !
B
Sagem mc 940 it's very very bad phone i ever use!! For me sagem it's very bad telefone!
C
Waaa ... kalau tak silap tipon ni la yg cikgu kat Bandar Tenggara tu ada
a
bukan laa...dier pakai siemens laa...cikgu bandar tengara..selatan afrika kan?
Total of 28 user reviews and opinions for Sagem MC 940.