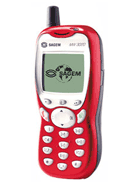 R
I really really want this phone 4 xmas.
It's a good price its funky and i fed up with my old 32 10.
Can anyone give me a reason 4 not bying this phone?
M
The mw3020 is a lovely little handset, but i am upset because i can not download my favourite ringtones for it.
Total of 186 user reviews and opinions for Sagem MW 3020.