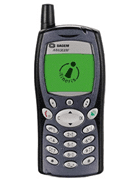 s
What's the problem with the accessoaries for this good phone ? Here I can find everything I need. About the ringtones - I don't need more ...
A
A good phone.
There is no ringtones for sagem even in yhe net however I manage to get it from alcatel ringtones...try it!
The one thing is not good is that the manual can't tell much as this phones have IR build in, but how to use it?
p
can't seem to find accessories for this phone!!! It functions well though. But lack of accessories is dragging it down...
m
its very nice,but the vibration makes to much
noice.
c
This phone is the worst! Really! My boyfriend owns one, and he can't buy any accessory for it! The box said: changeable covers, but you can't buy them anywere!! Come on! Not even on the site of Sagem itself! The phone doesn't even exist! We already wrote an e-mail to ask why we can't buy headsets and covers, but: NO ANSWER! Good service.. NOT!
a
best choice for those who's thinking other than a nokia 3310.
applause to sagem, but i think the manual could have been better, anyway.
a
please mw 3026 unlocker send me
a
i need sagem mw3026 ringtones and its manual to compose

g
The fon is O.K. may be is better than Nokia 3210, 3310. I wolud like to find site with ringtones for my Sagem MW 3026.
T
I've just bought the phone and it seems like it is good phone.
I am not disappointed.
T
This is really a superb phone.

Best value for money in its class.
Beats the hell out of those Nokias.
Total of 112 user reviews and opinions for Sagem MW 3026.
ADVERTISEMENTS