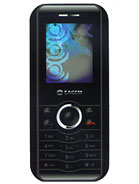 G
I don't get it.This the my231x has bluetooth and no radio while the my234x has no bluetooth but has radio. Why? the newer should have both, or they should'v just made one with both functions.
?
Maka, 27 Jan 2010Im the 1st one to make opinion!weeee...good phone!With all due respect, thats probably because only you have this mobile.
no offence !!!
Total of 4 user reviews and opinions for Sagem my231x.