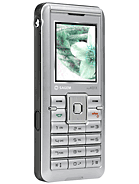 S
Excellent Keypad.Looks great with the clor Black.After changing several mobiles in the Same Range In last 3 monts.I am sticking to it & keeping as a Second set.Battery looks good.Ringtone is pretty Loud.Much Louder than Many Nokias In this range.
h
cool but lacks modernity
mine fell into a bucket of water since then i have come to realise how much need that phone-advice needed
?
quite good but it has no mp3 player which i really wanted.its gprs stuffs is not alright cos it keeps saying network not responding.ma
?
I had this phone and myine too would not hold a charge, would get very very hot and because of the heat the scren would become discolored.

S
I ve bought this phone without much study, it has some features that i never expected, like the gprs modem feature. but i think nokia 3110c or sonyericsson w200i has more features then it with near price, specialy the memory and mp3 playing capability. but i m not sure about this my401x's relaiability. can anyone tell me how long this phone usually last?
?
This phone sucks...After 5 months of use it got very hot and died. It wasn't even charging, It was just sitting there and when I picked it up it was almost too hot to hold.
Total of 28 user reviews and opinions for Sagem my401X.