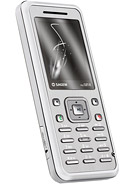 G
graham the duck, 13 Oct 2008i saw this for 20 quid at carphone warehouse sweet!Carphone warehouse sell thsi for £20, worth every penny if all your after is a basic simple phone! Its all happy days!
m
myself and my partner got one each for the money is an ace phone we got bluetooth for our pc as this was easyer than finding leads only problem is finding games as no mobile sites has it in there list which is annoying even this site when ordering a game has this model missing :-(
A
I think this is the wrong pic, the actual phone does not have any fancy design and the key come in silver or black ;)
Total of 46 user reviews and opinions for Sagem my521x.