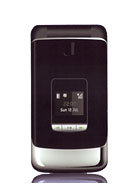 a
i have a problem in my mobil (problem of telechargement)can you help me!
w
the phone with bluetooth with A2DP sound good, its the best phone, but is very expensive in the world. really i love it.
S
When the hell is Sagem intending to release this phone its April already & i see nothing!!!I cant wait 4 ever!!!
h
what is the meaning of 3G and edge been enabled in your phone- also what does HSDPA mean. i love sagem
T
What is the differents between my850c & my855c?Cos feature wise i see nothing!I would have expected atleast an fm radio,mayb even an upgrade of the screen from 2" to 2.2" atleast.But stil this looks awesome good work SAGEM.
K
I love sagem phone but I hope the phonebook is upgraded to 400.
C
I do love this phone!I wanted 2 buy the 850c,but there was no 850c in HK.and now,I think I'll buy a new sagem phone if it was being sold!
M
Im in RSA,for some reason or other they dont give us high hand Sagem phones now,they used to though.Im due for an upgrade & i want this or the my750x.
A
we still don know yet about the price,i think 250-399usd,sory max.u in what area?
M
This must be an upgrade of the SAGEM my850c.It looks good,though i must say its missing a fm radio.SAGEM has really stepped up 2 the plate.
A
carefull with clampshell.no one can make it better even samsung.hang,restart or ribbon problem.workhard SAGEM.
Total of 12 user reviews and opinions for Sagem my855c.
ADVERTISEMENTS