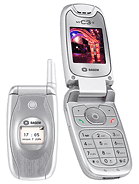 J
i got this fone for my birthday very stylish but no camera its not a proper fone without a camera sagem let themselves down with this one n going on their track record of sucessful fones like d my c5-2 its a shame they let themselves down
?
this fone is stupid!!!!
i got a my c4-2 and it has camera and it is sooooooooooo much better so any one thinking of getting this fone!!! thnk again!! i reccomend a my c4-2 or a my c5-2.
mwah! mwah! mwah!
luv yaz all!

shen shen.
a
lol what a joke why is there a phone in existence this day and age without a camera....actually i wish o2 would bring this out i could easily sell it to some old people who know nothing and want a handset for emergency calls only......very nicelookin though damn right
u
e600 copy definitely!

No cam makes it instantly crap lol!
I personally do like the e600 design so i would like this 1 too :P
a
how can you say it's an s300 copy? it isactuall an e600 copy i think...
s
WOW, no cam! Thank God. Who need anymore all in one? I like this model.
b
SAGAM MY C3-2 looks so nice, so attractfull but how i wish d ringing tone will b as the same as MY C-3s and also loud infact i really luv d finishing
Total of 50 user reviews and opinions for Sagem MY C3-2.