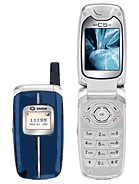 K
I like this phone... especially as I bought it on impulse! Features are plentiful, and the camera quality is amongst the best. Definite recommendation.
a
sir,i want u to let a vibration been on myx-1twin,i am using something like that and i need ur reply ,if positon u can esend vibration into my set 2348055277241 from nigeria
m
great phone but it has a few minor points in my opinion. first of all the operator logo cant be removed which is really annoyin when uput a pic as wallpaper. another one of those minor points is the lack of infrared on this phone. and also sometimes when u wanna take a picture of a shiny surface then the secondary screen is visable on your pics(reflected). but further i cant say anything bad about this phone. it looks good, feels good, takes good pictures for a cameraphone and has cool features. price is also acceptable. bought it for 169 euro. very recommendable phone for everyone.
s
this fone is super cool and the pics are great but if anyone could help me at i would love to know where to buy it!
A
Not meaning to sound stupid but, where's the camera???? I can't see it on the pictures.
s
How do I buy a phone on the internet from Jamiaca I wouldnt mind winning one free its pretty expensive here. please i need one thank you
b
dis is a good fone man dde camera is gud n me ladies love it so men ya buy it now or il beat ya dwn
k
i think siemens C65 looks very attractive as i am looking in to buying one for christmas
Total of 554 user reviews and opinions for Sagem MY C5-2.