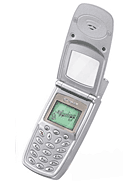 o
it is the worse phone i have ever bought, no internet, or features that sets it apart, if only i could get my money back. i dont even want to answer it when it is ringing in public, it is like a prototype or as my friends would say " flip's cousin!!!"
s
Thiz fone iz da best fone in da wurld but u shud put da price on da pic page. Where can i read da price, uva wiz i wont buy dis fone uva wise.
LOL Stefi
L
Crap PHONE it is the crapiest phone that Sagem ever made. If you bhought it tough luck your stuck with it. HAHAHA loser
Total of 8 user reviews and opinions for Sagem MY C-1.