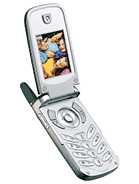 p
mr PHONE PIMP you have absolutiy no idea what you are talking about.but yes mr poor ,why indeed does this sagem have no cam when its sister phone the my x6 has a good one????
?
Coming soon since 9 months!!
?
Great display and a great price - bad that's no cam on board.
?
Great display but no Java and no cam?
And only 140 hours standby? Maybe....
L
I love your phones because they recieve signals even when the strenght from the network is low.This is noticed by me in your sagem 3026.Keep it up
E
i like this phonme with a passion and will like to be notified as soon as it comes full
all details about it should be included
also , i will want to bne connected to how i can get it cos i live in NIGERIA and this is where i want to get it delivered to
thanks
EDWIN
?
This fone rulz!! Buy any Sagem fone and youlle be impressed.
C
Good phone, good price - but no cam.
G
I like this model, but I don't have the large image. I need for my screen saver in my desktop.

Thanks
G
It is just fantastic!I want it!Congratulations!!!!!!!!

P
I dont think so.
I wouldnt take it if it was free.
I would rather stick pins in my eyes.
P
Poor. No camera.No ... But... if it costs 100 Dollars ? Maybe ..
Total of 14 user reviews and opinions for Sagem MY C-6.
ADVERTISEMENTS