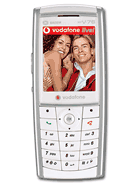 l
brilliant phone downloaded loads of songs on to the mp3 player, good choice of things to do on the phone all for only £120 not bad !!!! must have phone
l
i never regreated buying a sagem fone-still using myv-65. i love v-76 from its profile but pls do something abt the color-don't like silver fone, need other grt ones like metallic blue or dark colors. grt work here keep it up
B
Ive had a SAGEM myx 6 for...well ages now and its done me GREAT..ive only ever had sagems and they've never let me down! its one of the best makes but people sem to have a problem with them! i mean..NO ONE can beat their prices to wat the phones offer! This phone..no different! Im getting myself one!
J
segem is the best phone producers am usein x-7 before i saw this superb,beautiful,lovely and wondeful phone MY v-76 i think am goin crasy 4 the phone i must surely get one it's wonderful
T
the sagem is a quality handset. camera quality is good not great. has fast menu good screen resoultion. vodafone live is good
I
SAGEM phones are perfect, i used "my v-55" and i'm gonna get "my v-76". It's superb, it's real, it's great and it has features that r inviting, interesting and convincing 2 all lovers of higher class mobile phones. i love u SAGEM; keep it up!!!
s
com'on i tell u that sagem is a super power phone company, thanks for this i know u will do more

Total of 148 user reviews and opinions for Sagem MY V-76.