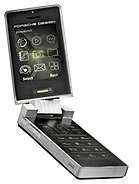 w
i like to see the new good phones made for sagem like sagem puma , sagem netribe, sagem cosyphone etc, i love sagem, i wate to buy.
a
an amazing phone....have been using it and therez no flaw....only the battery back is just a bit weak,,,,but gud for a day
?
Wow, what an awesome and cool phone. It looks so durable and tough. The metallic look is great!
Total of 23 user reviews and opinions for Sagem P9521 Porsche.