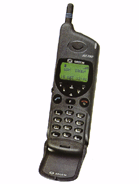 ?
this phone is not as good as the turd i have just had
g
omg how good is this phone wif all the features like alarm and clock...not this is the biggest peice of **** ive seen peace out
C
This phone is almost 10 years old.
If you look back now, were you very fashionable 10 years ago?
Well?

I didn't think so

?
hi im from australia i have never seen something so fugly in my whole goddamne frigan life there is nothing frigan good bout it
M
Uhgg , what an ugly phone!
?
why in the name of god do u need a phone like this?!?!
?
iv had dis fone for nearly 6 years n im l0vin it!!! i WUV its features n tha look of it! i wood buy it again!
?
i never saw anything like that

F
What year do you live in? its 2005 not the 60's!!!
L
Can anyone tell me where I can gat a Sagem RC 715 to buy?
Total of 31 user reviews and opinions for Sagem RC 730.
ADVERTISEMENTS