You know Samsung likes to brag about everything it launches on the market. The Galaxy Tab 10.1" and the Galaxy S II were aggressively marketed, for example. So it's really a surprise we didn't hear anything about the 4GB version of the Galaxy S that we just saw on the company's Indian website.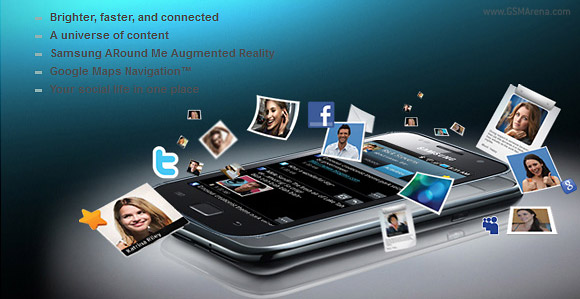 Nothing else has really changed in terms of the hardware of the Galaxy S. The new bit is that its internal memory has been reduced to 4GB. Luckily the microSD card slot is still here, supporting up to 32GB card, so you can still get some extra storage if you run out of memory at some point.
We are kind of disappointed that it doesn't sport the brilliant sAMOLED screen, but rather the 4GB version on offer in India packs a4-inch Super Clear LCD touchscreen.
Other than that, it's pretty straightforward Galaxy S. We urge you to check our extensive review of the Samsung Galaxy SL to find out more about the device.
The device costs around 19000 INR (about $420) and is currently available for purchase. There's no word yet if it will be available outside India.
D
I have this phone, when it is getting firmware upgrade to 2.3.4 in India?
s
Hi, i wanna buy this, may i know where can i get it for 19.4k
m
of course dude flash is an important feature for function of any camera. however, there is no camera in galaxy sl but if u see the day pics, the result is nice. but i m nt sure whether the camera will work identical even in the dark in absence of li...
ADVERTISEMENTS