Samsung begins mass production of 10nm LPP chips for early 2018 phones
Samsung Foundry Business has begun mass production of chips built on the second generation 10nm FinFET process. This is a refinement on the current 10nm chips offering up to 10% higher performance or 15% lower power use.
The new chips will be ready for early 2018 phones and become more and more available by the end of the year. Qualcomm picked TSMC over Samsung for the Snapdragon 845 so the first 10nm LPP chips out of the factory will likely be Exynos models as well as chipsets like the Snapdragon 670 (10nm LPP).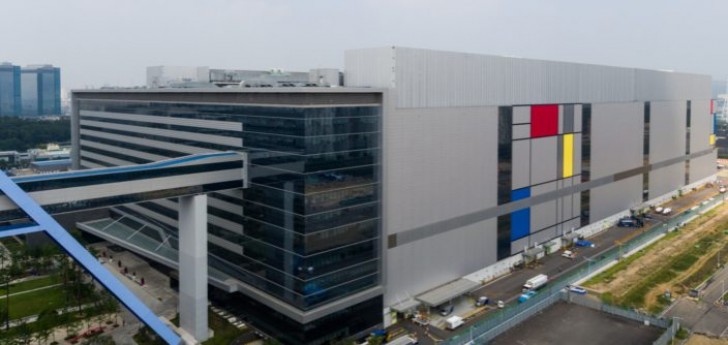 Samsung's S3 foundry in Hwaseong, Korea
Samsung wants to continue improving this technology, eventually reaching 8nm LPP. This continually-improved process allows new chips to be designed without major overhauls.
The company also has plans for 7nm FinFET chips in the future built with EUV technology. These will be made at the same S3 facility as the upcoming 10nm chips.
?
So in other words your phone lags and you never used a samsung
?
Still it lags. That is why it is called Lagsung. *yawn*
V
Nice, closing in on Moore's Law, still not going to be even close to Apple A performance, so much of chipset reduction if you can make it powerful as Apple