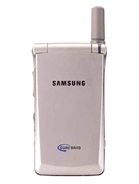 t
I have been using a110 for almost one year. I think that I have a problem with the battery which is slim battery that only can use just one day and i have to charge the battery almost twice a day. But I feel satisfied with this stuff, coz' it has strong signal and stylist too. I ever ask about the casing and i think it's expensive. Congratulations for samsung, hope that you always find a better and better ellegant handphone...! And can I get the response....?
f
If you don't try it, you never know how good it is. It is time for change. Throw away your Nokia phone.
D
He he he - like a LIGHTER. If I am not mistaken it is even sold in a tiny little box in which they sell lighters...
Total of 35 user reviews and opinions for Samsung A110.