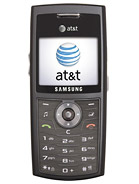 D
Well, one thing. This phone is already discontinued, and I don't know anyone with this phone.
?
I've had this phone for over two years now. For making phone calls, sending texts and taking really basic picutres, it works great, meaning it functions. The battery life gets an A++ and its size and non-moving parts make it incredibly durable.

One of the major problems that I have had run into is that the phone gets very hot after about 20 minutes of use. Also, if you are a guy and suffer from FSFS (Fat Sausage Finger Syndrome) you may find it pretty hard to text since the keys are small and flat. The biggest issue that I have had was with the back cover plate that covers the battery. It is very flimsy and loose. As in, it falls off constantly, and I may end up having to tape the sucker back on.

Overall, I would recommend this phone to others. It's simple, small, and does what a phone needs to do. The fact that the phone is so durable makes it a keepsake.
R
This phone is one the best phone made by samsung i have use it for 2year now and it still working great for me
z
it a cool simple phone.. and totally i really love it!!
?
i've had this phone for about a year now. Overall it's good but the keyboard and screen is a little too small for me.
N
I absolutely love this phone. I had it for almost two years and it could handle almost anything until it finally broke. It's very reliable and sturdy. It's simple but still has some cool features. I highly recommend it if you are an active and clumbsy person who needs a sturdy phone.
g
please how can i make an mp3 tone my ring tone. anytime i try to do this the phone says "file too large to be set as ring tone"
C
I've owned this phone for little bit over a year.

Pros: very slim and light - that's the main reason I bought it; it can go a long time without recharging.

Cons: drops calls; the buttons are absolutely flat, you cannot dial or answer the phone without looking; the menu is convoluted; gets hot quickly; the first phone I got was not working properly, AT&T replaced it, but this fact makes you think about the quality.

Overall I am dissatisfied with this phone.
C
The phone is good for talking and basic stuff. Bad keys and laptop connectivity. Light weight, but gets hot.
s
I am after the security password for this phone? I am tyring to change the GPRS settings?
m
I got this phone as an upgrade (hm) from the Motorola SLVR L7. Pros: very slender and light in the hand. Cons: light in the hand, and it gets HOT after 10 minutes. I went back to the SLVR.
?
I have owned this phone for six months. The biggest advantage is the small size - you virtually cannot feel it in the jean's pocket. Other than that I would not recommend it: it has got the functionality quirks; the keys are flat and do not give you a tactile feedback which translates that e.g. you cannot take a call without looking at phone, which is very inconvenient when driving.
?
this model may become hot like X820. i simply dont trust this model.
Total of 14 user reviews and opinions for Samsung A727.
ADVERTISEMENTS