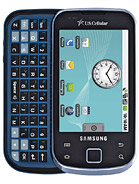 M
Yuck.....looks ugly.
My Wave looks much better than this sh*t !!
S
Again, only for usa. It's the third slider qwerty android phone that won't come to Europe. usa - Europe : 3-0.
One more, and i won't buy again any Samsung phone! :@
S
great nobile phone and like to buy.
Total of 23 user reviews and opinions for Samsung Acclaim.