Samsung announces 128GB Pro Plus microSD card, calls it world's fastest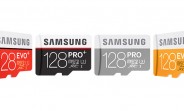 Samsung's latest microSD card is 128GB large and it's part of the company's Pro Plus series. This is Samsung's highest-performance brand for microSD cards, so understandably the new one is fast.
In fact, its Korean maker claims it features the "industry's fastest speeds" of up to 95MB/s (for reads) and 90MB/s (for writes). That's certainly nothing to be ashamed about. Samsung also boasts that the 128GB Pro Plus microSD card is waterproof, temperature proof, X-ray proof, and magnet proof.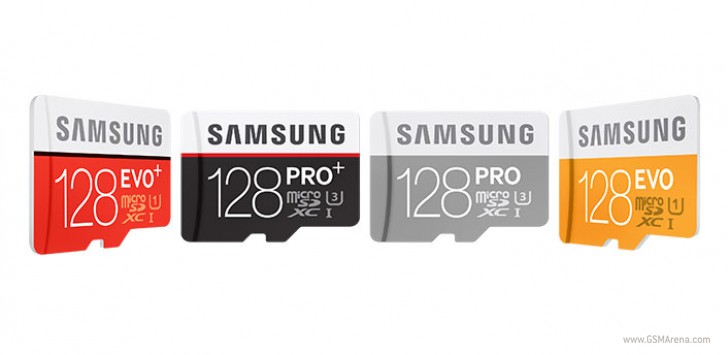 The 128GB variant joins the already available 32 and 64GB Pro Plus options in Samsung's portfolio. The new card reportedly comes with the highest-quality MLC NAND flash memory. It supports UHS-I Speed Class 3 (U3) along with Speed Class 10.
Because of the insane speed (and high capacity), Samsung is aiming this at those who own action cameras, drones, premium smartphones, and DSLRs with 4K video recording capabilities. The new card is accompanied by a 10-year limited warranty. It will become available in 50 countries around the world.
S
I agree dropping the expansion slot in newest phones a 'huge mistake' on their part. Allowing for additional expansion and not milking the consumer was what made them popular in the first place. Silly move. I was going to get the note 5. Waited for i...
S
The pro plus is fast but I had a problem with my camcorder (4K) being able to use a 100mbs recording speed with it. It has worked in all other devices fine (cell phone, tablets etc) My Sony camera would not however recognize it as fast enough for hi...
?
when is available in the uk?