Samsung announced two new camera modules - one 12MP and one 8MP - both of which are capable of capturing 1080p video. The new sensors won't be out for a while, but they will eventually find place in smartphones and high-end feature phones.
The 12MP imager with the uninspiring model name of S5K3L1, has a 1/3.2" backlit sensor with 1.12um pixels. That, by the way, is a match for Sony's sensor (one of which is a 16.4MP unit) that was boasted as having the "industry smallest pixels" when it was announced. Not that having the smallest pixels on a camera sensor is that good photography-wise but it's an engineering feat nonetheless.
Anyway, the module captures 12MP still shots and will be able to put out 1080p at 60fps and 720p at 90fps videos, plus VGA@120fps slow-mo videos too.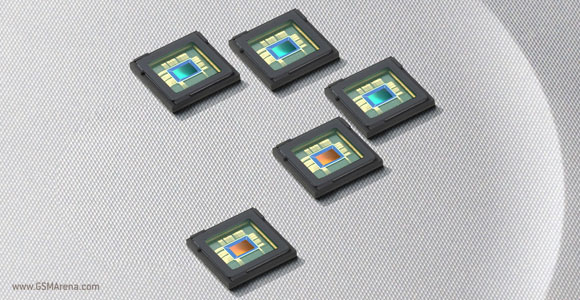 Samsung's new 12MP camera module
The 12MP module will be available with an optional RGBW filter, which Samsung says boosts brightness by 30 percent and reduces noise.
The second imager again uses a backlit sensor, but has an 8MP output resolution. It's diagonal is the same 1/3.2" with 1.4um big pixels (same as Sony's second sensor). Samsung says it offers great low-light sensitivity and low power usage.
As for video, it can output 1080p at 30fps or 720p at 60fps along with VGA@120fps slow-mo.
Both sensors are 6mm thick so they can be embedded into some rather slim devices.
The 8MP and 12MP modules will go into mass production in Q2 and Q3 respectively. It will be a while after that before we see them in phones. On the other hand Sony already has their first 8MP backlit sensor fitted into the Sony Ericsson XPERIA Arc.
m
with this all mp i just hope nomore manufacture produce fixedfocus camera, FOREVER. amen
a
No... there is almost zero diff. between oled & amoled. Sony's oled screens r as much nice as amoled of samsung. I have Sony A845 walkman which has Oled screen & my bro has samsung galaxy s(super amoled screen) & I have compared both th...
?
but did not the gentleman state Super amoled not oled, if i recall theres is a succinct difference between amoled and oled, amoled being an evolution that uses a different dipslay matrix to provide low power requirements its like saying rudolf d...
ADVERTISEMENTS