Samsung have the luxury of making their own chips and they are quick to put out new and better versions of them. The Exynos chipset, which debuted with the Samsung Galaxy S II at a 'mere' 1.2GHz is getting a 1.5GHz version, called the Exynos 4212.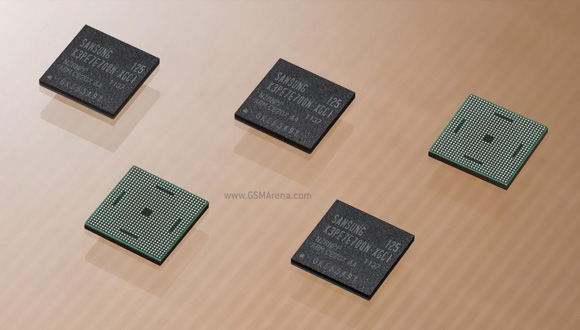 Samsung also has a pair of high-end mobile cameras headed for the production line. One is a 16MP main shooter with a back illuminated sensor for better low-light performance (expected to ship in November) and the other is a 1.2MP module with 720p@30fps capture capabilities for front-facing cameras.
We can't quite make out the Google-translated press release but it seems the front facing camera will have 1/8.2 sensor (that sounds pretty small, but we'll see) and the ISO of the main shooter goes up to 1,600.
Going back to Exynos, it's built using the 32nm process and was designed with 3D performance in mind. Gameloft is apparently showing interest and will offer several titles to put the new SoC to good work.
The Korea-bound Galaxy S II LTE and Galaxy S II HD LTE will sport Exynos chipsets with the CPU clocked at 1.5GHz, which makes them the most likely candidates for being the first phones with the new chipset.
Update Oct 18: A tipster suggested that these two are actually based on Qualcomm chipset instead of the Samsung own Exynos chipset. The info is based on a leaked specs slide for the two phone.
Samsung already has a 1.4GHz version of Exynos that's powering the Galaxy Note and the Galaxy Tab 7.7, but there's no info what kind of change in performance we can expect in the 3D department (beyond the obvious gain from the faster clock speed).
l
It's a lie and it's rediculous. A Qualcomm processor on the Galaxy S II HD, i don't believe in that. Who is this tipster, what secure source he have for say that it have a Qualcomm cpu?
I
I. Think increase in megap is good if you are getting it for same price but the most important thing samsung should upgrade is its cam sensor as well as increase in shutter speed samsung sgs2 cam lags to much iphone is best option for good shutter Sp...
ADVERTISEMENTS