Shortly after confirming that it's recalling all Galaxy Note7 units around the world, Samsung has announced an exchange program for the phablet in the United States. The program - dubbed U.S. Product Exchange Program - gives Samsung Galaxy Note7 customers in the US a couple of choices.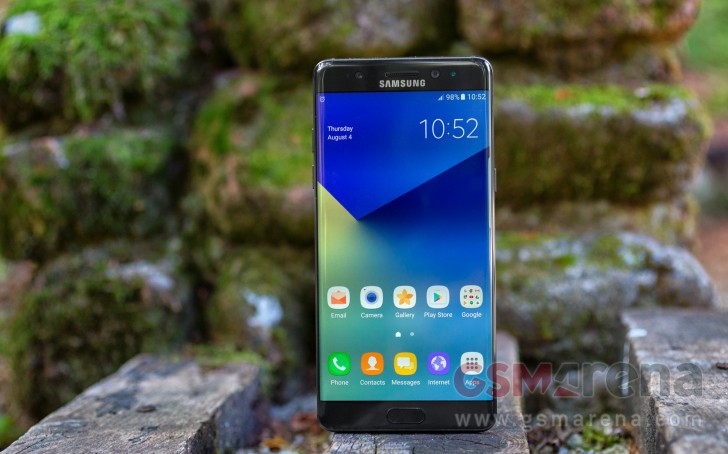 The first one is to exchange their current Galaxy Note7 device with a new Galaxy Note7 unit, which they'll get as soon as next week.
The second choice is to exchange their current Galaxy Note7 for a Galaxy S7 or Galaxy S7 edge as well as replacement of any Note7 specific accessories. In addition, users will also get a refund of the price difference between devices.
Regardless of the option chosen, users will also get a $25 gift card or bill credit from select carrier retail outlets.
"Galaxy Note7 owners can contact or visit the retail outlet where they purchased their device or call 1-800-SAMSUNG to initiate a product exchange and to resolve any other questions or concerns," the South Korean company said in a press release.
?
For those who are sufferining in buggy android 5.0.0 not even 5.1 like note 3 and s4 they wait like they never did that samsung will release atleast 5.1.1 but samsung didnt even see what problems are they suffering from...
?
Please dont defend the company because of you people others are suffering with burns !
S
It is a GOOD thing that Sammy is owning the issue which they historically do not have a record of and is certainly preferable to other companies particularly one named after a fruit who would have said customers are charging it wrong. Calling Samsung...