Samsung announces Galaxy S20+ Olympic Edition, will actually sell one to you
Samsung is an official partner of the Olympic Games, and as such has been issuing special editions of its current flagships to be gifted to all the participating athletes. The Games in Tokyo are scheduled to take place this summer, and Samsung has just unveiled the Galaxy S20+ 5G Olympic Edition in Matte Gold in partnership with the local carrier NTT Docomo. The big difference now - the phone will be available for sale for end customers.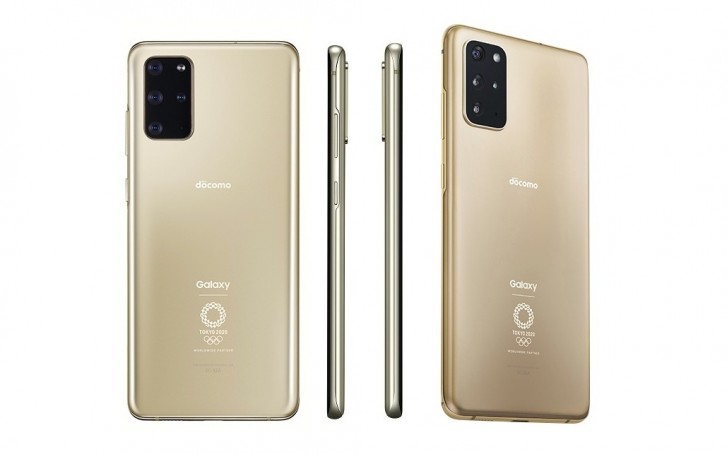 The version of the Galaxy S20+ 5G comes with 12GB RAM and 128 gigs of storage. The quad-cam smartphone will be selling at JPY114,840, which is just over $1,050. For comparison, the non-Olympic version is offered in Cosmic Grey and its price tag is JPY113,000, which is exactly $1,039. NTT Docomo is Samsung's partner and major reseller of the Korean giant's phones.
Users wanting to buy the device can pre-order at Docomo's website, but the first shipments are scheduled for June. Interestingly enough, if you don't want the Matte Gold color or the logo of Tokyo 2020, you can also pre-order now and wait a bit - the regular Galaxy S20+ 5G will start shipping in May.
Looking at the pandemic situation around the world, the games might not take place at all, eventually making the Olympic Edition phone a unique Collector's Edition.
Funny Olympic edition when there will be no olympic probably. Ice Hockey wolrd championship was already cancelled this going to be same. The torch was already lit but this will be the only thing that happens to summer olympic. Human lives ar...
?
What exactly would Samsung selling a phone at a discount do to help the response to the Covid19 crisis? More likely, sell a phone for a premium, and donate all profits from that edition towards testing or protective equipment in developing count...
?
That's a very good point.
ADVERTISEMENTS